Dumpster Rental in Chicago, Illinois
Great Bin Costs That Will Leave You Thunderstruck
Click To Call 1-888-792-7833Click For Email Quote
Our Service Is The Best In All Of Chicago:
When you rent a dumpster-bin from us your getting more than just a dumpster. Your getting a company that has over 15 years of industry knowledge and customer service team that is highly trained and with guaranteed rates.
We offer quick and reliable quotes that wont put in you in the dumps
Fast dependable service that is always on time when you can't be wasting time
No high pressure sales tactics, we only rent the bin that you need and nothing more
The sales team at Easy Dumpster Rental is second to none and is highly motivated to serve you
Over 15 years in the dumpster rental business and that means we have the knowledge to get the job done right
Dumpster Rental Pricing in Chicago is Based on Many Different Factors
To Receive The Lowest Pricing, Call For A Customized Quote Now 1-888-792-7833
Save With Us Between $10 And $75 On Your Rolloff Rental Cost:
Our work ethos is build on honesty and integrity. And we take our job to provide you with lowest prices in the industry seriously. We work hard everyday to provide the service you deserve. Low prices, on time delivery to ease your mind.
We will match or beat any competitors prices and that promise you can take to the bank
No hidden fees or surcharges with our flat rate pricing model. You'll sleep like a baby with our low prices
We can handle all of your recycling needs with one of our 10-yard bins that will help you save time and money
Chicago is a city with big skyscrapers and we can handle any size project in the construction industry
Prompt and courteous service that only a professional company can deliver. Our reputation matters to us
Earn Up To $50 | Share / Like Below
10 Yard Dumpster (2 TONS) 4,000LBS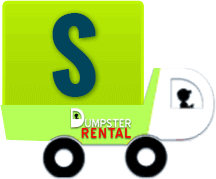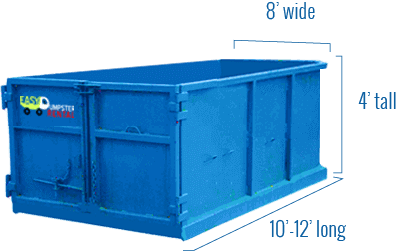 Easy Dumpster Rental
20 Yard Dumpster (3 TONS) 6,000LBS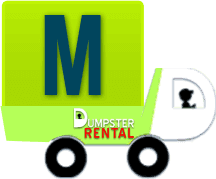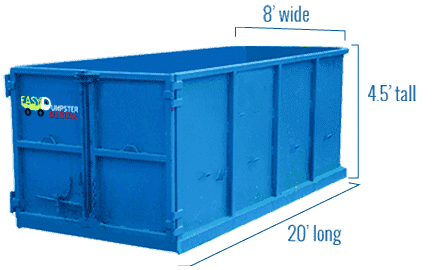 Easy Dumpster Rental
30 Yard Dumpster (4 TONS) 8,000LBS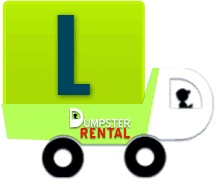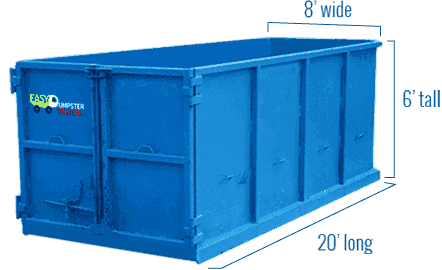 Easy Dumpster Rental
40 Yard Dumpster (5 TONS) 10,000LBS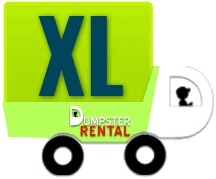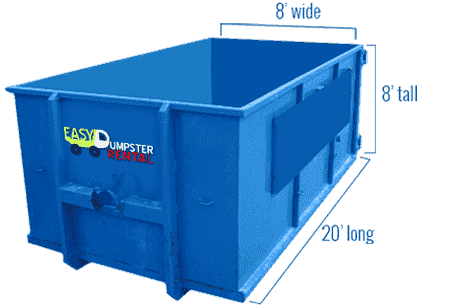 Easy Dumpster Rental
Landfill Location in Chicago, IL
Chicago is one of the most populous cities in the United States. It is located in the Cook county and generates a large amount of waste. Private owned transfer stations and landfill operate under permits from the City of Chicago. Republic Services operates a landfill in the city.
Planet Recovery Transfer Station
1850, 1800 W Carroll Ave
Chicago, IL 60612
312-226-0092
Hours of Operation
Monday to Friday: 8:00 am to 5:00 pm
Saturday: 8:00 am – 12:00 am
Sunday: Closed
Chicago Metro Transfer Station – Laramie
3800 S. Laramie
Cicero, IL 60804
800-796-9696
Hours of Operation
Monday to Friday: 7:30 am to 5:00 pm
Saturday: Closed
Sunday: Closed
Items that are accepted at transfer stations in the city include:
Clothes
Furniture
Yard Waste
Concrete
Wood
Drywall
Tries
Unaccepted items include:
Hazardous waste
Medical waste
Ammunition
Explosives
Recycling
The Department of Streets & Sanitation has arranged a blue cart recycling program with several drop-off centers. Below is a short list of recycling centers in the city:
City of Chicago Drop-off Center
6441 N Ravenswood Ave,
Chicago, IL 60626
Washington Park Pool
5531 S Martin Luther King Dr
Chicago, IL 60637
773-256-1897
Old Attucks School
3850 S. State St.
Chicago, IL
Items accepted under the blue cart recycling program includes:
Glass jars
Newspaper
Junk mail
Cardboard
Some items that are not accepted are:
Diapers
Paint
#6 Plastics
Metal hangers
To find out more about the Blue Cart program, call 312.744.5702 or visit www.earth911.com.
Hazardous Waste Materials
Hazardous waste can be dropped off at the Household Chemicals & Computer Recycling Facility. Be sure not to drop off any waste items at the center outside of business hours.
Household Chemicals & Computer Recycling Facility
1150 N Branch St
Chicago, IL 60686
Phone number (312) 744-4611
Hours
Tuesdays: 7:00 am – 12:00 pm
Thursdays: 2:00 – 7:00 pm
The first Saturday of every month: 8:00 am – 3:00 pm
Household chemicals
Solvents
Herbicides
Aerosol cans
Small fire extinguishers
Antifreeze
View the partial list of items accepted at the site below
Cement or concrete
Tires
Carbon monoxide detectors
commercial sector wastes
Medical waste
Yard Waste
City trucks will collect yard waste from residential properties in Chicago. Yard waste such as twigs, leaves and branches should be placed in a bag without food scraps. Bags should be placed outside next to regular garbage bin for collection. Bags are picked up weekly between the months of November and April. It's always best to put waste in biodegradable bags but plastic bags are also accepted.
Bulky Waste
Bulk items can be placed outdoor for pickup by the Chicago Street and Sanitation Department. Be sure to remove doors from freezers, refrigerators and other large appliance. Residents should always make arrangements with the Streets and Sanitation ward superintendent before placing items outside for pickup.
Department Main Office, Streets and Sanitation
121 North LaSalle Street
Room 1107
Chicago, IL 60602
312.744.4611
Easy Dumpster Rental Is A Company Of Big Shoulders
Chicago is the 3rd largest city in America with a population of 2.7 million people. And another 7 million residents in the metro area, helps makes Chicago one of the most important cities in the world. A major transportation hub and financial center with beautiful architecture makes Chicago a very compelling city. With major cultural activities, Chicago is a must see designation. A world class orchestra and museums that are some of the most visited in the world. 50 million people visit this city every year. The city is also home to world class universities including; University of Chicago, Northwestern, and The University of Illinois at Chicago. Chicago, "The Windy City" and "The City of Big Shoulders" are well deserved nicknames. But here at Easy Dumpster Rental we feel we have big shoulders, also.
Working in the dumpster rental business demands a company to be strong and nimble, and to be able to carry it's weight. You can imagine a city of this size most have huge demand for sanitation services. And that is where we can play a big role for the residents and construction industries that populate Chicago. We work hard to get customers and once they use our services, they tend to be customers for life. We have over 15 years in the dumpster rental industry and have rented over 100,000 dumpster-rolloffs. Thousands of customers continue to re-rent dumpsters from us. Why? Because they know that they are dealing with a reputable company that honors it's commitments and provides the lowest prices in the industry. When we tell a client we will be there on time, we are. And ditto for pick ups.
Our quotes are accurate and by utilizing a roll-away calculator you can be assured you are getting a great price. And we use a flat rate pricing model that will not include any surprise fees or surcharges at the end of the rental period. Easy Dumpster Rental has 4 dumpster-rolloffs sizes that can handle any project, residential or construction. Our sales team are experts in the sanitation and industry and must have prior work history in the dumpster business before we even grant them an interview. This insures that when you call us, you can have the confidence that you are talking to someone who knows there garbage. So, give Easy Dumpster Rental a call and see for yourself how big our shoulders are.
Reasons For Renting A Residential Dumpster
You are driving by a construction site and you see those big heavy dumpsters and wonder if you can use one for a kitchen renovation. Well, you can and thousands of people use residential dumpsters everyday to help them neatly dispose of old kitchen cabinets, tile, sinks, and counter tops. By renting a dumpster you have a safe place to store all your used materials until you are ready to haul them away to the landfill or recycling center. And your yard stays neat and tidy as well. We have 2 basic sizes customers use when it comes to small projects around the home. The 10 and 20-yard dumpster-bin. They will fit neatly in your yard, driveway, or on the street. And have enough volume to handle those types of renovations with ease. So, if your in the planning process of remodel, consider Easy Dumpster Rental for all of your disposal needs.
It's that easy!
Call Our Team Now
1-888-792-7833