Dumpster Rental in Milford, CT
The Ultimate Savings For Rolloff Rental
Click To Call 1-888-792-7833Click For Email Quote
Why We Offer Tremendous Container Service In Milford:
We take great effort to provide the ultimate in customer service. Valuing our clients is the reason we have such success and some many repeat customers who just love our ability to get the job done right the first time.
Same day service in Milford and surrounding cities
Get a bin quote faster than "Dash" In the Incredibles
Our canister units can haul between 2 and 5 tons of waste
Remember we cannot accept hazardous materials
A FAQ page to get you answers on our business model
Dumpster Rental Pricing in Milford is Based on Many Different Factors
To Receive The Lowest Pricing, Call For A Customized Quote Now 1-888-792-7833
Get Up to $85 On Your Front Load Unit Rental:
When on-time delivery, followed by a prompt pickup and super low pricing are important, Easy Dumpster Rentals is the brand that you can always count on. We never let our customers down.
No hassle or headaches when you deal with us
An easy to use dumpster weight calculator. One more way we make ordering stress free for you
All our fees are made up front and we are very transparent
A flat rate pricing model that is guaranteed
We will easily beat all competitors rates
Earn Up To $50 | Share / Like Below
10 Yard Dumpster (2 TONS) 4,000LBS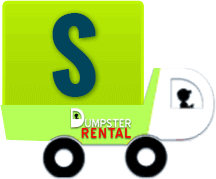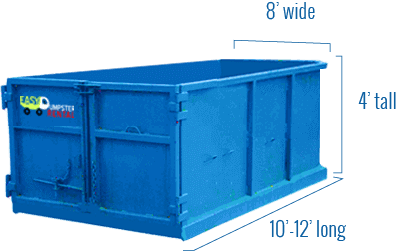 Easy Dumpster Rental
20 Yard Dumpster (3 TONS) 6,000LBS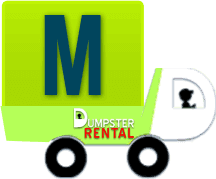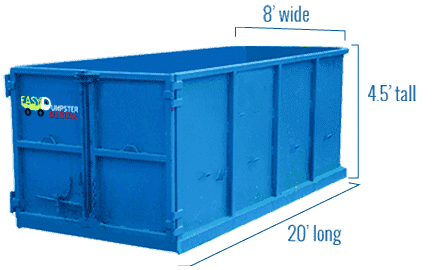 Easy Dumpster Rental
30 Yard Dumpster (4 TONS) 8,000LBS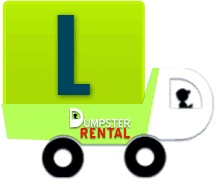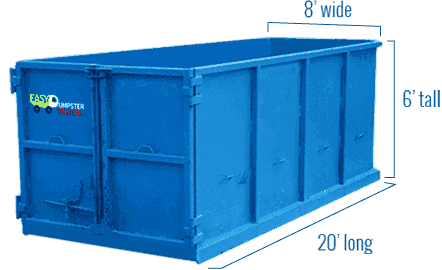 Easy Dumpster Rental
40 Yard Dumpster (5 TONS) 10,000LBS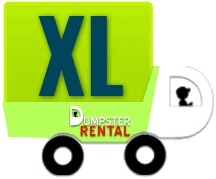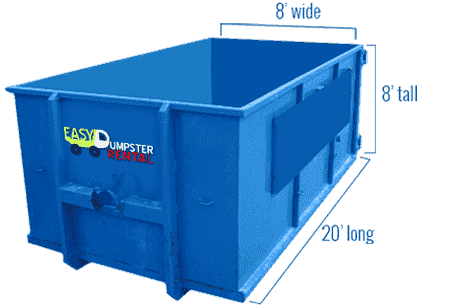 Easy Dumpster Rental
Transfer Station Location in Milford, CT
Milford is a city on the coast in southwestern New Haven County, Connecticut. The city operates a Transfer Station that is open for residents who would like to dispose of additional waste that is not collected from their homes. Location and contact information for the landfill is as follows:
Milford Transfer Station
755 Oronoque Road
Milford, CT
(203) 874-1599
Hours of Operation
Monday through Friday: 7:00 a.m. to 3:00 p.m. (Closed for Lunch – 12:00 to 12:30)
Saturday: 7:00 a.m. to 12:00 noon
Visit here for Transfer Station Regulations or contact (203) 874-1599 to learn about pricing and list of accepted items.
Recycling in Milford CT
Milford, CT residents are provided with single-stream recycling services. All acceptable recyclables should be cleaned and placed in the single stream recycling container for collection. Caps should be removed from bottles before they are placed in the container. Visit the website here or contact 203 743 0405 for more information.
Items accepted include:
Newsprint
Corrugated cardboard
Office paper
Hard and soft cover books
Chipboard
Magazines and catalogs
Phone books
Items that are not accepted:
Gift Ribbon and Bows
Light bulbs
Electronics
Ceramics or dishes
Window glass
Mirror glass
Styrofoam
Garbage
Food waste
Hazardous Waste Pickup in Milford, CT
Hazardous waste collection events are held for Milford CT residents throughout the year. Events are typically held at the Milford DPW Garage on Ford Street between the hours of 9:00 am – 12:00 noon. Milford household is asked to contact the Regional Water Authority at (203) 401-2712 for more information.
Items accepted at the Household Hazardous Waste Facility:
Automotive fluids
Batteries
Adhesives
Chemistry sets
Lawn treatments
Floor and furniture polish
Fire extinguishers
Household cleaners
Cooking and frying oils
E-waste
Photographic and pool chemicals
Mercury containing items
Fuel
Paint
Click here for more information on the Household Hazardous Waste Programs and Collection Schedule.
Yard Waste Collection in Milford, CT
Bush waste should be placed outside for collection by city haulers in bags or disposable containers. Tree limbs and branches must be cut into four-foot lengths and tied in bundles.
Large Waste Pickup
Bulky waste items that are placed outside on collection day no sooner than 6:00 am on collection day will be a pickup. Milford homeowners can qualify for free bulk waste pickup services by properly preparing items for the collection. All metals must be placed aside from flammable items.
Contact the Public Works Office at 203 783-3265, the Monday prior to collection if you have White Goods. This includes stoves, refrigerators, dishwasher and hot water heater.
Click here for more information.
Interesting Facts About Milford
Milford was settled in 1639 and has a current population of 52,000 residents. The city has a beautiful coastline and is a very pretty town. Every August the city has an Oyster festival that draws thousands of visitors each year. Schick and Subway are two of the largest employers in Milford. The Bic Company has its Bic lighter headquarters here also. Some well-known people from the area include actor Dylan Bruno, 1972 Olympic Bronze Medalist's in the Bobsled, Erin Pac, and the first female head of the Boy Scouts, Catherine Pollard.
How Do I know What Size Container Do I Need?
For the customer who has never rented a bin before, that can be sometimes a hard question to answer. However, Easy Dumpster Rental has a couple of tools to simplify that question and give you the rolloff unit size you need. But first, it is imperative to know that we and like most bin rental companies have the 4 most widely requested sizes:
10 cubic yards
15 cubic yards
20 cubic yards
30 cubic yard
40 cubic yards
There are in between sizes, but they may not be available in your area. Check with your sales agent on availability. The tools we have to help simplify the ordering process are:
A simple to use canister weight calculator: This tool after some data is entered will calculate exactly what size bin you will need for your particular job. What makes this invaluable, you don't have to waste time and money. You get a perfect size and nothing bigger. We want to help you save money. Many people play it safe and order a dumpster that is larger than the project at hand to prevent an extra haul. This eliminates the guess work.
A dumpster conversion tool: This helps the customer visualize a bin to a practical item. For instance, a 10 cubic yard rolloff will equate to 4 large pick-up trucks in hauling volume. This is a nifty device that helps you see and compare to everyday items to help you have a relative comparison.
After you have contacted our office our highly trained sales members will ask you a few questions about your project. Then they will input that data into the calculator and within a few minutes, you will have the lowest quote available in the area.
And if that's not enough to convince you to do business with us, we will match or beat any competitors prices. All you have to do next is to tell us what day you want to take delivery and where on your property you would like the bin placed. there are typically 3 options on can placements:
The Front or Backyard
The Driveway
The Street
These options will depend on the nature of your project. Our staff will recommend to go to your local lumber yard and pick up some plywood or planks to put under the wheels of the dumpster to protect your property. If you decide on the street option, ensure you check with your local government officials to see of you need a permit. When your project is finished, just give our office a call to schedule a pick up or alternatively, you can request pick up online. Either way, we will be there on time, every time.
If you have any questions you can visit our FAQ page or call our office. Our sales agents will be more than happy to help you out.
It's that easy!
Call Our Team Now
1-888-792-7833