Dumpster Rental in Evanston, Illinois
Get Spectacular Saving On Your Rolloff-Can
Click To Call 1-888-792-7833Click For Email Quote
Evanston Residents We Have The Best Services In The Area :
We take it seriously to provide the best customer service in the industry. Sure we have low prices, but if our competitors can't delivery the dumpster as promised, what good are just low prices? It is worthless, we are priceless.
If the completion of a project exceeds the rental period, don't sweat it. We offer very flexible rental periods
Our job is to make your life easier. And we promise you will not be disappointed with our services
We offer same day service in Evanston and surrounding cities. Now that is service you can love
Over 15 years renting dumpsters and we have the industry contacts to insure you have a smooth experience
We have dumpsters in 4 sizes. 10, 20, 30, and 40 cubic yards. There isn't a project on the earth that we can't complete
Dumpster Rental Pricing in Evanston is Based on Many Different Factors
To Receive The Lowest Pricing, Call For A Customized Quote Now 1-888-792-7833
Save With Us Between $10 And $70 On Your Dumpster Rental Cost:
We offer the lowest prices in the dumpster rental industry. Our flat rate pricing model will make planning your budget a little easier. No surprise surcharges at the end of the rental period. The price you are quoted is the price you shall pay.
Super low rolloff prices no matter how long you need a dumpster rental or the size of the bin
We rent to both the construction industry and the residential homeowner or condo owner
FAQ to help answer some of your questions & a sales team that can guide you through the bin-rental process
No hidden fees nor surprise surcharges at the end of the rental period.
Stop putting off your projects. We can help you in saving time and money. Call now and find out how we work our magic
Earn Up To $50 | Share / Like Below
Click To Call 1-888-792-7833
Click For Email Quote
10 Yard Dumpster (2 TONS) 4,000LBS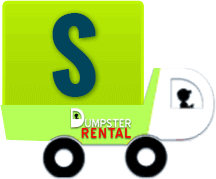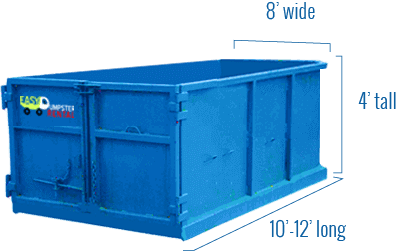 Easy Dumpster Rental
20 Yard Dumpster (3 TONS) 6,000LBS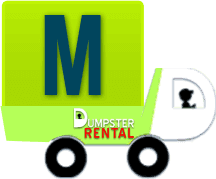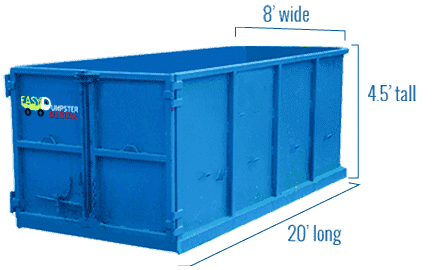 Easy Dumpster Rental
30 Yard Dumpster (4 TONS) 8,000LBS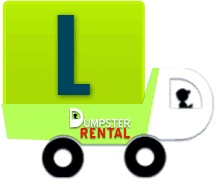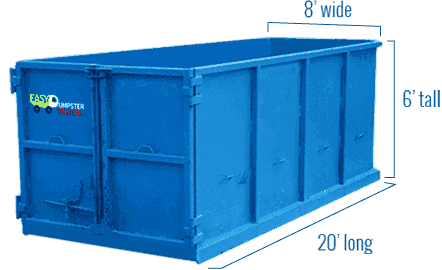 Easy Dumpster Rental
40 Yard Dumpster (5 TONS) 10,000LBS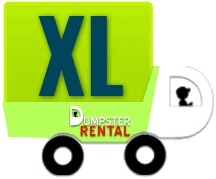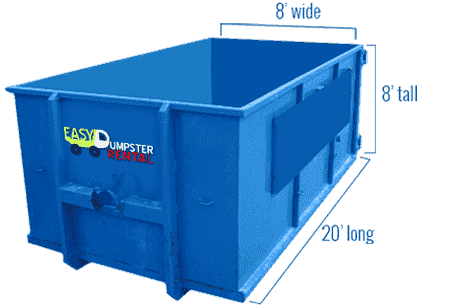 Easy Dumpster Rental
Landfill Location in Evanston, IL
The city of Evanston is located in Cook County in the state of Illinois. Citizens can dispose of household garbage at Evanston Transfer Station.
1711 Church Street
Evanston, IL 60201
847-328-3427
Hours
Monday to Saturday: 7:00 am to 5:30 pm
Sunday: closed
Accepted items include:
Shingles
Tree limbs
Bushes
Household Trash
Unaccepted items include:
Explosives
Medical Waste
Asbestos
Recycling
The city offers curbside recycling collection. Recyclables such as bottles and other plastic containers should be rinsed before placed in the recycling container. All recycling containers should be out by 7:00 am on regular collection days. Residents should put their address on the recycling containers before placing it at the curb.  Residents that missed recycling pickup can submit a service request or call 311.
Acceptable Items
Magazines
Glass bottles
Soda bottles
Empty aerosol cans
Egg cartons
Unaccepted Items
Greasy pizza boxes
Light bulbs
Styrofoam
Polystyrene
Paint cans
Hazardous Waste
The City of Evanston's Streets and Sanitation Division does not collect hazardous waste. Instead HHW can be taken to either of the following facilities.
156 Fort Hill Drive
Naperville, IL 60540
(630) 420 – 6095
Hours
Saturday:  9 am – 2 pm
Sunday: 9 am – 2 pm
3333 Kishwaukee St,
Rockford, IL 61109
(815) 987-5570
Hours
Saturday: 8 am – 4 pm
Sunday: 12 pm – 4 pm
1150 N. North Branch St
Chicago IL 60642
(312) 744-7672
Hours
Tuesday: 7 am – 12 pm
Thursday:  2 pm – 7 pm
First Saturday of each month:  8 am – 3 pm
Yard Waste
Weekly pickup of yard waste begins on the first Monday in April to December 1 for residents who do not wish to compost. Residents can choose one of two options to dispose of yard waste: by using a 30-gallon Kraft Paper Lawn Waste Bags or 95-gallon reusable yard waste cart available for $82.50. Complete the online order form to order a yard waste cart.
Buk Waste
The City of Evanston Streets and Sanitation Division offers free removal of bulk waste. Residents can call all 311 or 847-448-4311 to request a special pick-up of yard waste.
The Economics Of Renting A Dumpster And The Time And Money You Can Save
Evanston is 12 miles from and North of Chicago and the current population is around 75,000. Evanston was incorporated in 1872 and is home to one of the greatest universities in the world, Northwestern. The university also happens to be the largest employer in Evanston. Some notable graduates of Northwestern include; the comic Stephen Colbert, Elaine of Seinfeld fame, Julie Louis-Dreyfus, Charleston Heston, and the writer Saul Bellow. Actually, so many well known people have graduated from Northwestern, it could fill a book.
Easy Dumpster Rental is also a notable company. And if you haven't heard of us, you soon will. With our super low prices and outstanding customer service it will be impossible to ignore us. There a few options available to the public when it comes to hauling away trash from your home or construction site. You can rent a Bagster, but the restrictions will leave you frustrated. You can use or rent a pick up truck. But pick up trucks can only carry so much trash and the amount of trips and tipping fees will have your head spinning. The most economical and better solution is to rent a dumpster-rolloff.
A dumpster will be much cheaper and save you precious time in comparison to the other above mentioned options. For example, you are planning on doing a bathroom remodel. And for argument sake the amount of debris you will have will be equal to our 10-yard bin. If you decide to go the truck rental route that means you are going to make 4 round trips to the landfill to equal one trip, that we will make for you to the landfill. Most landfills are out in the country and you will most likely be driving for awhile to the local dump. Then you are going to be charged tipping fees for each drop off. And besides the time and money you will be wasting, you have to figure in gas costs and perhaps rental fees if you don't own a pick up truck. Why waste your valuable time? With one quick call to our office, we can give you a quote in minutes and have a dumpster-bin on your site in 48 hours or less. We offer a flat rate price with no hidden fees. When ever you are ready for us to pick up the dumpster, just give us a call and we will drop off the load at the landfill for you.
We promise on time delivery and pick up. And our low prices are guaranteed. We will match or beat any competitors prices. We have an easy to use weight calculator to insure you are getting a great price and the right size dumpster for the job. Don't pay for something you don't need. We will never try to oversell you. We have been in business for over 15 years and have rented over 100,000 dumpsters. Thousands of repeat customers rely on us everyday because that have come to trust and depend on our quality of services. So, forget the pick up truck or Bagster, make the prudent decision and call Easy dumpster Rental for all your rolloff needs. You will be glad you did.
It's that easy!
Call Our Team Now
1-888-792-7833