Dumpster Rental in Naperville, Illinois
Get Cost-efficient Debris-Rolloff Rentals!
Click To Call 1-888-792-7833Click For Email Quote
Naperville, We Offer The Best Deal On Bin Rentals In Town:
If you desire to look & feel smart, then you should rent a dumpster from EasyDumpsterRental. By using a rolloff you will be doing your self a huge favor. You will save time and more importantly, save tons of money. That's being smart.
Rapid and reliable service to set your mind at ease. And we all desire a stress free life.
If you need a bin now, we offer same day dumpster rentals in Naperville and surrounding locals
Our quotes are free and we offer online quotes for your convenience. Or, just give us a call
Over 15 years we have been renting dumpsters. That speaks volumes about the ethos of our company
Customer service that will make you feel like royalty. We love our customers and you will be treated like a King or Queen
Dumpster Rental Pricing in Naperville is Based on Many Different Factors
To Receive The Lowest Pricing, Call For A Customized Quote Now 1-888-792-7833
Save With Us Between $10 And $80 On Your Dumpster Rental Cost:
Everyday we try harder to improve our company. Though we have rented over 100,000 rolloffs, we will never take a customer for granted. We strive for excellence and that pursuit is one that makes us work harder for you.
Savings that will shock you and service that will keep you coming back, again and again
We rent dumpsters in 4 sizes. 10, 20, 30, and 40 cubic yards. No project is beyond our reach
Help us help you. We make life easy and have simplified the rental dumpster industry
Call us now! And begin to start saving your hard earned money for more important things
Our sales team exists for one reason and that is to please you. We are a friendly company that values every customer
Earn Up To $50 | Share / Like Below
10 Yard Dumpster (2 TONS) 4,000LBS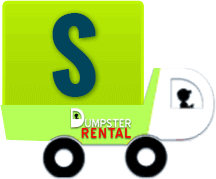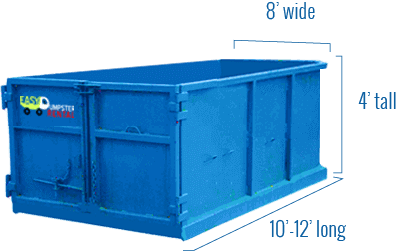 Easy Dumpster Rental
20 Yard Dumpster (3 TONS) 6,000LBS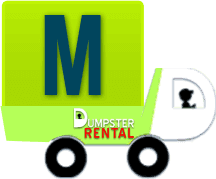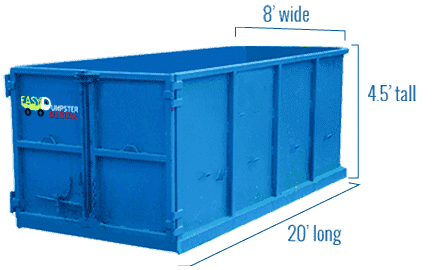 Easy Dumpster Rental
30 Yard Dumpster (4 TONS) 8,000LBS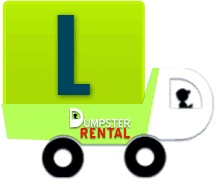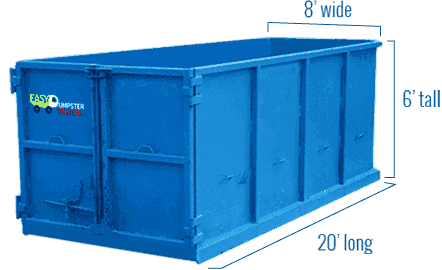 Easy Dumpster Rental
40 Yard Dumpster (5 TONS) 10,000LBS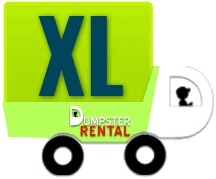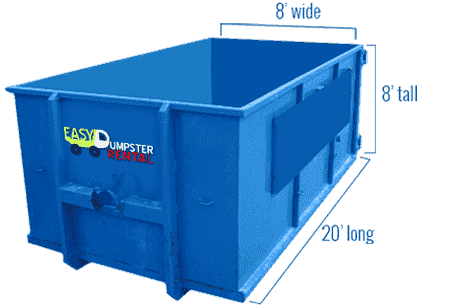 Easy Dumpster Rental
Landfill Location in Naperville, IL
Naperville is a city located in Will and DuPage counties in the state of Illinois. Residents have access to Will County landfill located at the following address:
29755 S Prairie View
Wilmington, IL 60481
815 423-5120
Hours:
Monday to Friday: 6:00 am – 3:00 pm
Below is a shortlist of items allowed to enter the landfill:
Items not accepted by the Landfill includes:
Flammable waste
Medical waste
Biosolids
Recycling
The city has contracted with Republic Services to provide residents with a curbside recycling program. Residents are provided with a 32 gallons, 64 gallons or 96 gallons cart to placed recycles in. Please call Republic Services at (630) 892-9294 for more details.
Here is a partial list of recyclables:
Newspaper
Paper bags
Glass bottles and jars
Gift wrap
Milk cartons and drink boxes
Some items not accepted as recyclables are:
Styrofoam products
Plastic bags
Fluorescent bulbs
Pesticides
Automotive fluids
Hazardous Waste
Naperville residents can take HHW to the Household Hazardous Waste Facility. To limit the waiting process, ensure that you only take with you items that are accepted at the site. You can find the address for the site below:
180 Fort Hill Drive, Naperville
Hours
Saturday to Sunday: 9 a.m. to 2 p.m.
Items that are allowed in the center include:
Household cleaners
Pool chemicals
Propane tanks (20 pounds)
Solvents
Mercury
[/list]
Items prohibited from entering the center include:
Explosives
Helium tanks
Latex Paint
Radioactive materials
[/list]
Yard Waste
Yard waste are collected by the city from March 14 through to December 9, 2016. Waste should be placed in paper bags or carts and placed at the curb for pick-up. Tree limbs and branches should be bundled together and placed at the curb also. To sign up for the program or order a cart contact Waste Management at (800) 796-9696.
Bulk Waste
Contact Waste Management at (800) 796-9696 from 7 a.m. until 5 p.m for information on bulk waste collection.
How Do I Schedule A Dumpster Rental In Naperville?
Naperville is one the most beautiful and wealthiest cities in America. Settled in 1831, this suburb of Chicago has 145,000 residents. Edward Hospital and Alcatel-Lucent are two of the cities largest employers. Naperville is home to Kevin Cordes, who will be representing the U.S.A. in Rio. Kevin qualified for the Olympic Team in the 100-meter breaststroke. Naperville is also home to Robert Zoellick, who had one time was the head of the World Bank.
Now, Easy Dumpster Rental isn't as fast as Kevin Cordes, but you can't fault us for not trying. We do everything humanly possible to insure that your rolloff dumpster is delivered and picked up on time and that you can take to the bank. Easy Dumpster Rental makes scheduling a rolloff-dumpster is easy as possible. After you make the decision that a bin will best serve your purposes for hauling away your trash, you just give our office a call. We will ask you a few questions about your project and then we will input a few figures into our weight calculator.
The calculator helps insure that you get the right size dumpster for your project and nothing more. We have 4 dumpster sizes, 10, 20, 30, and 40 cubic yard bins that can tackle any size project. So, if your planning on doing a small rehab job or you are in the construction industry tearing down a high rise, we have all of your needs covered. After we suggest a dumpster size you will be given a quote. Easy Dumpster Rental uses a flat rate pricing model. This is important because you will know exactly what the dumpster rental price will be and can help in planning your budget. Another advantage of a flat rate pricing model is that you will not see, at the end of the contract period, any surprise surcharges to your bill. All our prices are transparent. This will give you the confidence that you know what you are paying for.
And our sales team will be happy to breakdown our prices for you. The next step is just tell us when you would like the dumpster delivered. It would be prudent to go to your local hardware store and pick up a sheet of plywood or planks to support the wheels of the rolloff to help prevent damage to your lawn or driveway. If all possible, the best location for damage control, is to place the rolloff in the street. Call your local government officials to see if it is permissible and if you need a permit. After you have finished your project just give us a call or go online to request a pick up. That is all there is to it. Simple, straightforward, and as fast as the Olympic swimmer from your hometown, Kevin Cordes.
It's that easy!
Call Our Team Now
1-888-792-7833