Dumpster Rental in Minnetonka, MN
The Best Roll-off Rental Cost And Service
Click To Call 1-888-792-7833Click For Email Quote
How We Offer Supreme Container Service In Minnetonka:
We are constantly trying to improve our customer service. Without a great service team, we are just another company. But we are not just another company. Our main focus is to always improve so you are always satisfied.
We provide residential bin rental services
Call now for same day service
Use our clever dumpster conversion visualizer
We are the fastest growing canister rental company in America
No hassle ordering process. Get a quote in faster than Jack jumping over a candlestick
Dumpster Rental Pricing in Minnetonka is Based on Many Different Factors
To Receive The Lowest Pricing, Call For A Customized Quote Now 1-888-792-7833
Save With Us Between $10 And $85 On Your Dumpster Rental Cost:
Affordable pricing is what separates us from the pack. No one can compete with our very low rates. Our competitors have nightmares at night. They know that it is impossible to beat our prices and still stay solvent.
Over 15 years experience in the sanitation idustry
Low flat rates on a wide variety of dumpster rentals
We provide speedy servcie and super savings in Minnetonka
An easy to use bin weight calculator
Always transparent pricing and one flat rate
Earn Up To $50 | Share / Like Below
10 Yard Dumpster (2 TONS) 4,000LBS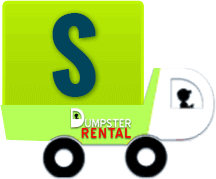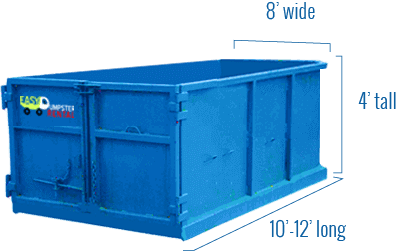 Easy Dumpster Rental
20 Yard Dumpster (3 TONS) 6,000LBS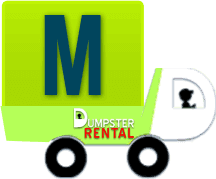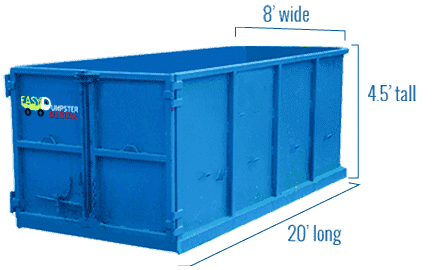 Easy Dumpster Rental
30 Yard Dumpster (4 TONS) 8,000LBS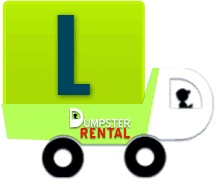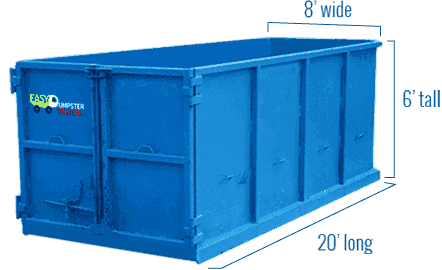 Easy Dumpster Rental
40 Yard Dumpster (5 TONS) 10,000LBS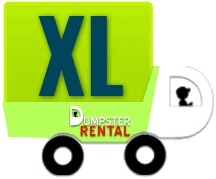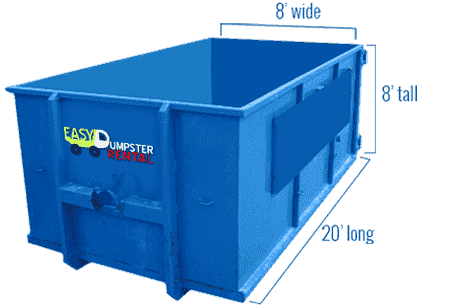 Easy Dumpster Rental
Landfill Location Minnetonka, MN
Minnetonka is a city that is located in Hennepin County in the state of Minnesota. Residents of Minnetonka can make use of several nearby facilities if they need to drop off any household trash that they have.
Anoka Recycling & Disposal Center
440 Garfield Street W.,
Anoka, MN 55303
(763) 999-4027
Minneapolis South Transfer Station
2850 20th Avenue South
Minneapolis, MN 55407
(612) 673-2917
Hours:
Tuesday to Friday; 12:30 PM to 7:30 PM
Saturday; 8:30 AM to 3:30 PM
The Minnetonka Public Works Department operates an open hauling refuse system. This simply means that residents of Minnetonka have to utilize the service of one of the several licensed third party haulers in the area for their curbside garbage collection needs.
Minnetonka Public Works Department
11522 Minnetonka Blvd
Minnetonka, MN 55305
(952) 988-8400
Recycling In Minnetonka
Residents of Minnetonka and the rest of Hennepin County can also drop off their recyclables at the following locations:
Hennepin County Recycling Center and Transfer Station
8100 Jefferson Highway, Brooklyn Park,
(612) 348-6500 or (612) 348-6509
South Hennepin Recycling and Problem Waste Drop-off Center
1400 West 96th Street, Bloomington,
(612) 348-6500 or (612) 348-6509
Interesting Facts About Minnetonka
Minnetonka was founded in the 1850's and the name comes from the Dakota Indian phrase "great water." The city is home to United Health Group with over 4,500 employees and the agricultural behemoth Cargill, Inc. the 15th largest corporation in America. Some notable of this town of 60,000 residents include PGA professional Gary Jacobsen, Chess Grandmaster Wesley So, and Mike Ramsay, a member of the USA's 1980 Olympic hockey team was nicked named "The Miracle on Ice" after their stunning upset the Russians.
Household Hazardous Waste
Residents who have household hazardous waste they need to dispose of are advised to make use of the services of the following locations.
Hennepin County Recycling Center and Transfer Station
8100 Jefferson Highway, Brooklyn Park,
(612) 348-6500 or (612) 348-6509
South Hennepin Recycling and Problem Waste Drop-off Center
1400 West 96th Street, Bloomington,
(612) 348-6500 or (612) 348-6509
Yard Waste
The Minnetonka Public Works Facility accepts yard waste from residents during both the spring and fall. Residents also have the option of contracting one of the licensed haulers in the area to collect their yard waste. Residents can also dispose of yard waste at the:
Maple Grove Yard Waste Site
10300 Maple Grove Parkway N.
Maple Grove MN, 55369
April 1 to November 30
Monday to Saturday; 8:00 AM to 7:00 PM
Sunday; 11:00 AM to 7:00 PM
The Devastating Effects Of Air Pollution On Our Ecosystem
The EPA has pinpointed over 190 different types of air pollutants that are a danger to our human health and our environment. Some of these are found in products such as gasoline which contains benzene, mercury, and lead. These products have been verified to cause birth defects and cancer. In addition, the adverse effects of breathing in this containments. The majority of toxins come from refiners, trucks, and buses. Plus the naturally occurring toxins being released by forest fires and volcanoes. Unfortunately when these particles land they fall into our drinking water, lakes and streams. We are digesting not only harmful water but the fish and other food sources from our lakes are being transferred to our sea food. And the larger our urban environments become the more pollution we are going to breathe in.
Greenhouse gasses is another issue confronting society. Greenhouse gasses are gasses that trap heat in our atmosphere. The 4 major contributors of greenhouse gasses are:
Carbon Dioxide
Nitrous Oxide
Methane
Fluorinated Gases
Carbon dioxide enters our atmosphere through the burning of oil, coal, and natural gas. Nitrous oxide is produced by certain agricultural procedures. Methane gasses enter the atmosphere when coal or oil is burned. And fluorinated gases are chlorofluorocarbons. By far the biggest pollutant is Carbon dioxide which makes up over 80% of all gasses entering our atmosphere.
The EPA is hard at work developing regulatory laws to help reduce the number of gasses polluting the air we breathe. The Clean Power Plan is one example that is helping to reduce emissions. With the help of the International community perhaps one day we will have completely reduce these horrible pollutants and never have to worry about breathing poor air and everyone will have access to clean drinking water and sparkling oceans.
We Rent Both Residential And Construction Dumpsters
No matter what job you are facing and no matter the size we have container rental units that can handle any size project. From a simple bathroom rehab to a complete hi-rise demolition we can help you get that debris hauled away to your local landfill. Our sizes include:
10-cubic yards
15-cubic yards
20 -cubic yards
30 -cubic yards
40-cubic yards
With one simple phone call, we can have a bin unit on your site in less than 48 hours. And in some cases, we offer same day delivery. Our staff is highly trained and with a few quick questions can have a quote in just a few minutes.
All you have to do is tell us the time and day you would like us to make the delivery. And when the job is completed, just give our office a call or request a pick up online. It that simple. We guarantee both our services and our prices to be the lowest in the area.
We are the fastest growing front load unit rental company in America. And we have thousands of loyal repeat customers. So give us a call and find out why we are the best in the industry.
It's that easy!
Call Our Team Now
1-888-792-7833