Dumpster Rental in Raleigh NC
Rolloff Rental Costs That Will Make You Smile
Click To Call 1-888-792-7833Click For Email Quote
Our dumpster service is so unique you will be jumping for joy:
Have a dumpster question, we have answers
Not sure what size dumpster you need? No problem
Our rental process is a breeze
Best trained sales reps in the biz
We guarantee your satisfaction
Dumpster Rental Pricing in Raleigh is Based on Many Different Factors
To Receive The Lowest Pricing, Call For A Customized Quote Now 1-888-792-7833
Would you like to save up to $100? Call now:
Our pricing model was developed to save you money. We can compete with anybody in the industry with concern to rental prices. We make it so easy and inexpensive to rent from us, you'll be asking yourself, why did I wait so long to call?
Getting a quote from us is like a breath of fresh air
15 plus years renting affordable bins to the public
No bickering over prices, because we match or beat our competitors prices
Same day service in Raleigh – Call now
Don't delay, reap big savings now
Earn Up To $50 | Share / Like Below
10 Yard Dumpster (2 TONS) 4,000LBS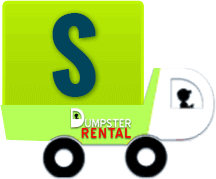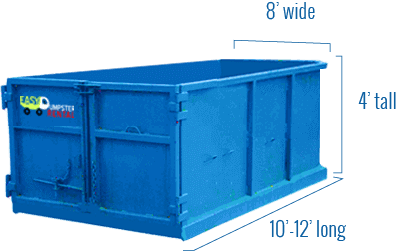 Easy Dumpster Rental
20 Yard Dumpster (3 TONS) 6,000LBS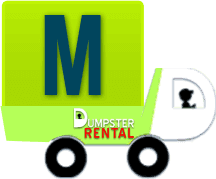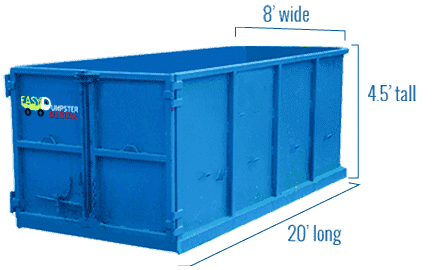 Easy Dumpster Rental
30 Yard Dumpster (4 TONS) 8,000LBS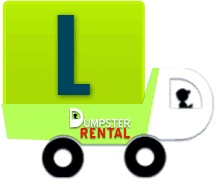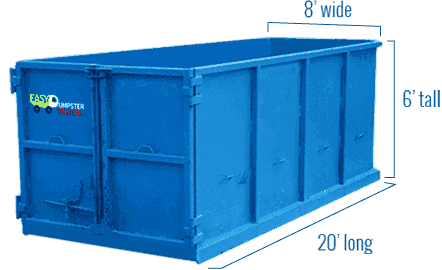 Easy Dumpster Rental
40 Yard Dumpster (5 TONS) 10,000LBS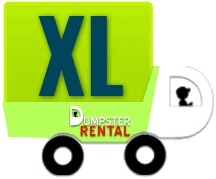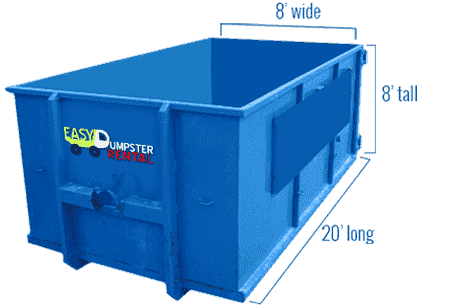 Easy Dumpster Rental
Raleigh, NC Landfill Sites
Raleigh NC lies is in Wake County. The county offers two landfills sites. 
One is called the South Wake Landfill and is located at:
6300 Old Smithfield Road, Apex
Open: Monday–Saturday, 7am–4pm
Closed: Sundays, New Years Day, Thanksgiving Day, Christmas Eve (at 1 p.m.) and Christmas Day
The Second Site is called East Wake Transfer Station and is located at:
East Wake Transfer Station
820 Corporation Parkway, Raleigh [map]
Open: Monday–Saturday, 6am–3pm (Wake County businesses only)
Closed: Sundays, New Years Day, Thanksgiving Day, Christmas Eve (at noon) and Christmas Day
Tipping fees and other info can be found the at county's Municipal Solid Waste website.
Accepted items:
Unacceptable items include:
Lead acid batteries
Construction and demolition materials
Raw sewage
White goods
Yard waste
Flammable wastes
Used scrap tires
Please refer to the website for a more extensive list of banned materials. The web page has articles the public may be interested in reading including Ordinances and Regulations and Studies and Reports.
If you have questions or concerns contact the Director of the Solid Waste Department. The phone number is:
(919) 856-7400
Protecting our Natural Resources
Every day we read about man-made disasters affecting our water supplies and dangers to the air we breathe. Just recently, in Flint, Michigan, it was discovered that there were dangerously high levels of lead in the cities water supply. Lead is a highly potent neurotoxin and can lead to lead poisoning, hair loss, and lowering of IQ's in children. And once you have lead in your body the effects are irreversible. This is just a recent tragedy and there have been countless other examples of contamination of water supplies. Back in the 60's, the Cuyahoga River in Cleveland actually caught on fire. Both sides of the river were home to dozens of steel mills dumping their waste into the river.
Fortunately, people are beginning to take steps to protect our precious water supplies. For instance, the EPA has mandated that landfills start using liners and underground water monitoring devices to keep tabs on the condition of the water. Chemical and other waste dumping industrial companies have to use scrubbers to help clean up the sludge that they dump into our water supply.
Another culprit that is harming our environment is air pollution. Some very useful and simple steps the consumer can do to help ease air pollution can go a long way to improving our quality of air.
Ride share
Use environmentally friendly paints
Don't use wood in fireplace, rather choose gas burning logs
Use Green detergent products etc…
 Try Composting
Look for the Energy Star Label when buying products for the home
Conserve energy at the home or office, turn off the lights when not needed
If we all do our part and it is not difficult to implement the list mentioned above, it will go a long way into protecting the air we breathe and help the environment to return to a more pristine time. It's never too late, so please do your part and together we all will be able to breathe a sigh of relief.
What is the Makeup of Hazardous Waste
Hazardous waste is any waste or materials that pose a threat to the environment or public health. Hazardous waste usually exhibits four properties:
Toxicity
Flammable
Corrosive properties
Reactive
The following is a small sample and further research should be done to get a complete list, and understanding on how these products react.
Bleach
Wood preservatives
Air conditioning refrigerants
Polish cleaners
Ant baits
Gas/oil mix
Batteries
No one wants hazardous waste in their homes. So, do a little research. There are many common household products that can be substituted for a more friendly environmental commodity.
The magazine, Parents, offers seven substitutions or ideas you can easily use to make your home a safer place. Here are a few of their suggestions:
A floor cleaner without any harsh chemicals
Antibacterial toilet cleaner
An all-purpose cleaner
Check out the Parent's Magazine web site for more eco- friendly products. There are literally hundreds of products you can find that are better suited for your home, which will, in turn, provide a healthier place for your family to reside. Every grocery store in America, if you take the time to read the labels, will have a green product next to one that is not so friendly to the environment. It's up to you to make the right decision that will help to reap benefits immediately.
How to Dispose of Hazardous Waste in Raleigh
According to the WakeGov hazardous waste regulations, because of the dangers these materials can cause, considering their caustic properties, these waste must be taken to the following two sites:
North Wake: 9037 Deponie Drive, Raleigh Attention: This facility is currently under construction and may experience service delays
South Wake: 6130 Old Smithfield Road, Apex.
The operation hours of both facilities are:
Monday–Saturday, 8am-4pm, Wake County residents only
Closed Sundays, New Years Day, 4th of July, Thanksgiving Day, Christmas Eve (at noon) and Christmas Day.
A few of the items accepted include:
Fire extinguishers
Propane tanks
Household cleaners
Unaccepted items include:
Ammunition
Hypodermic needles
Medical waste
Please refer to the WakeGov page for a fuller list of acceptable materials. If you have any questions please contact the Director of The Solid Waste Department on (918) 856-7400.
Let's take advantage of what the city of Raleigh and Wake County have provided for their citizens to help keep the area beautiful. This does not take a big effort to dispose of hazardous waste or to find replacement products for items we use every day.
Recycling Options for Raleigh
The Wake County Solid Waste Department has put together a guide to help residents understand the recycling process. The county has eleven Recycling Convenience Centers to help manage the recycling for its residents.
The eleven Convenience Centers hours of operation are:
Open daily, 7am-7pm, Wake County residents only
Closed New Years Day, 4th of July, Thanksgiving Day, Christmas Eve (at noon) and Christmas Day.
There is also a map to help you navigate on the page-6.
Residents can recycle or dispose of waste free of charge at all centers.
Acceptable recycling items:
Electronics (only at sites 1, 4, 11)
Books
Clothing
Oyster shells
Construction materials (sites 1, 2, 4, 7, 11 only)
Scrap metal
Tin cans
This is just a small sampling of recyclable items.
Unaccepted items include:
Business or commercial waste
Dead animals
Items larger than 8 feet
Yard waste
Drums or tanks
Liquid waste
Please refer to the web page for a comprehensive list of unacceptable materials.
Also mentioned in the guide are two Multi-Material Recycling Centers that will accept materials they may not be accepted either at the curb or the Convenience Centers. These two facilities are located at:
North Wake Multi-Material Recycling Facility 9029 Deponie
DriveRaleigh SW South Wake Multi-Material Recycling Facility 6130 Old Smithfield Road, Apex
The operating hours of these centers are:
Open Monday – Saturday: 8am-4pm
Open to Wake County residents & businesses
Closed Sundays, New Years Day, 4th of July, Thanksgiving
Day, Christmas Eve (at noon) and Christmas Day
A few of the accepted items include:
Antifreeze
E-Waste or electronics
Rigid plastics
Tires
Wood pallets
Use this guide for all of your recycling questions, locations, and what is accepted at each Convenience Center.
It's that easy!
Call Our Team Now
1-888-792-7833