Dumpster Rental in Elgin, Illinois
Get Incredible Rolloff-Dumpster Rates
Click To Call 1-888-792-7833Click For Email Quote
For Awesome Rolloff Rentals In Elgin There Is Only One Choice, EasyDumpsterRental:
There is only one clear choice for all of your dumpster-rolloff needs and that is Easy Dumpster Rental. We are the only company in Elgin that will exceed all of your expectations and more. We have the experience to make it happen.
No high pressure sales tactics. We listen to you and fulfill your needs
Our value added service is unmatched in the industry and we guarantee your satisfaction
Dumpsters in 4 sizes to meet any challenge either in the residential or construction markets
We promise on time delivery and pick up. We honor our promises and will not settle for being number 2
We can answer most of your questions on our FAQ page and our sales team can provide you with a multitude of solutions
Dumpster Rental Pricing in Elgin is Based on Many Different Factors
To Receive The Lowest Pricing, Call For A Customized Quote Now 1-888-792-7833
Save With Us Between $10 And $135 On Your Dumpster Rental Cost:
When you have repeat customers constantly calling on your company time and time again for their rolloff needs, you know that you are doing something special. Our customer base is loyal and trusts us to get the job done.
Rolloff Prices that will blow your mind. We offer the lowest rates on dumpster rentals in Elgin
Over 15 years in the dumpster-rolloff industry. We have flourished because we do what we say
No secret fees that we add on to your bin rental costs. All of our charges are upfront
Highly trained staff that are here to help you find the best possible results
Call us ASAP and begin to save and enjoy all the extra money you will have
Earn Up To $50 | Share / Like Below
Click To Call 1-888-792-7833
Click For Email Quote
10 Yard Dumpster (2 TONS) 4,000LBS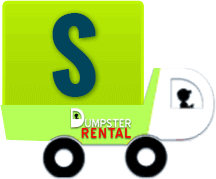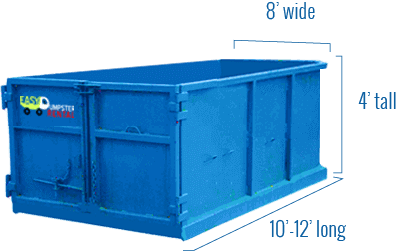 Easy Dumpster Rental
20 Yard Dumpster (3 TONS) 6,000LBS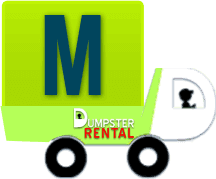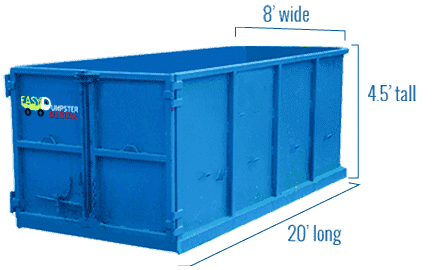 Easy Dumpster Rental
30 Yard Dumpster (4 TONS) 8,000LBS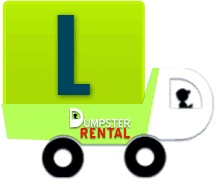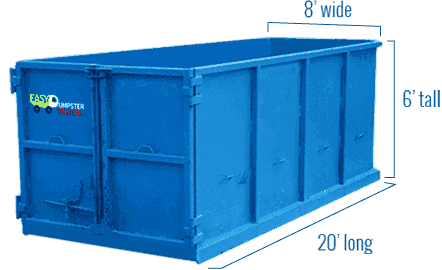 Easy Dumpster Rental
40 Yard Dumpster (5 TONS) 10,000LBS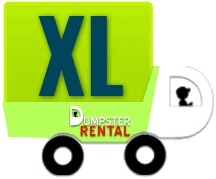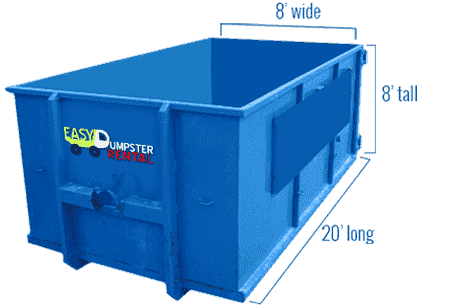 Easy Dumpster Rental
Landfill Location in Elgin, IL
Elgin is a city located in the northern part of the U.S. state in Illinois, in Cook and Kane Counties. Residents living in the city have access to the transfer station in Kane County located at the following address.
766 Hunter Dr
Batavia, IL 60510
630-879-3587
Hours
Monday to Friday: 6:00 am to 5:00 pm
Saturday: 6:00 am to 10:00 am
Below is a partial list of items accepted at the transfer station:
Yard waste
Household waste
Roofing shingles
cardboard
Items not accepted include:
Tires
Engine parts
Medical waste
Radioactive waste
Recycling
The city offers curbside recycling to residence. Items should be placed in a 30-gallon biodegradable paper, not more than 50 pounds and placed at the curb for pick-up.
Items accepted under the curbside recycling program includes:
Aluminum cans
Empty aerosol
Clean paint cans
Steel cans
Glass
Bottles
Items that are not accepted include:
Motor oil
Anti-freeze
Polystyrene
Pyrex dishes
Items can also be brought to the following Recycling Drop-Off Center:
1225 Gifford Rd.
Elgin, IL  60120
(847) 608-7543
Hours
Monday to Friday: 8:00 a.m. – 5:00 p.m.
Saturday: 8:00 a.m. – 12:00 noon
Hazardous Waste
Residents can call the Household Hazardous Waste Hotline at (800)-HHW-PKUP (449-7587) to arrange disposal of HHW. Hazardous items can also be taken to Naperville Hazardous Waste Drop-Off Center.
156 Fort Hill Drive
Naperville, 60540
Website
Hours:
Saturday and Sunday: 9:00 a.m. to 2:00 p.m.
Below is a partial list of acceptable items:
Oil-based paint
Pesticides
Pool chemicals
Yard Waste
Yard waste is pick-up every week from April 1 through to November 30. Waste items must be placed in biodegradable Kraft paper bags that should weigh a maximum of 45 pounds and placed at the curb for pick-up. Items that should be placed in the bags include: grass clippings, leaves, plants, branches and weeds.
Bulk Waste
Items that exceed 45 pounds should be marked with a refuse sticker and placed by the curb. Visit their website for information on refuse stickers and disposing of bulk waste.
The Importance of Recycling and How Easy Dumpster Rental Can Help
Elgin is about 35 miles northwest of Chicago and was incorporated in 1854. The city's population is around 114,000. A couple of well know people from Elgin include, Harry Chamberlin, who graduated from West Point and went on to become a  a Brigadier General and a Silver Medal winner in the Equestrian during the 1932 Olympic Games. John Murphy invented the famous Elgin motorized street sweeper. Easy Dumpster Rental doesn't sweep streets to help keep them clean but we do offer a service just as valuable, renting dumpster-rolloffs to help people manage the task of keeping their homes and construction sites free from debris.
And we also love to help people with their recycling needs. Reasons people recycle usually relate to environmental issues but there is also an economic benefit from recycling. One solid reason to recycle is that it drastically cuts down on the amount of waste going to our landfills. Our landfills are getting overfilled and one day we are going to run out of space.We send 100 million tons of trash to landfills every year. Though the numbers are down it is still a huge burden on landfill operators. Though landfills are much more cleaner than the dumps of years past, still, no one wants a landfill around. 'Not in my neighborhood' is the common refrain. So if you don't want a landfill in your backyard we need to put a bigger effort towards recycling. And there is always the danger of trash leachate and pollution seeping into our underground drinking water.
When making new goods it eats up our raw materials. It makes more sense economical to reuse products. One of the biggest problems we face is the loss of our trees. If we recycled more of our paper products we wouldn't have to cut down so many trees and this is impacting deforestation that is creating a huge problem for the world. Recycling creates jobs by the hundreds of thousands and pumps billions of dollars into our economy every year. Recycling also helps with keeping air pollution at lower levels. We can get to a point where we have zero waste and companies are meeting this goal. So can individuals. Composting is another form of recycling and it really is a great fertilizer. Easy Dumpster Rental wants to help you in your recycling needs.
We offer bins that are perfect for all your home recycling needs. We will be happy to take all of your recyclables to recycling centers or some specialized landfills who not only handle solid waste but will help you with recycling. It is so much smarter to let us take your junk off your hands that renting a pick up truck. You may have to make a dozen trips to a recycling center. Instead, by renting a dumpster, we can make one trip for you and help you save both time and money. And our prices are the lowest in Elgin and we guarantee on time delivery and pick up. So keep Easy Dumpster Rental in mind for your recycling needs. Give us a call now and see how much money you can save.
It's that easy!
Call Our Team Now
1-888-792-7833